The majority of PhD students in the UCSB Department of Chemistry and Biochemistry graduate program are financially supported throughout their course of study. Admitted students will receive a competitive stipend; effective fall 2018, the annual graduate student salary is $30,000. Sources of support include teaching assistantships, graduate student researcher and/or fellowships. Support continues beyond the first year of study as long as the student remains in good academic standing.
Financial support includes the payment of tuition, fees and health insurance. A Summary of Quarterly Fees and Expenses can be found on the Office of the Registrar's web site. See also the Graduate Division Financial Support web site for more information.
The department nominates newly admitted students with outstanding qualifications for UCSB campus based fellowships. In order to be eligible for departmental and campus wide graduate fellowships, graduate applicants must have submitted their entire application for admission by the priority deadline. A student who holds one of these fellowships enters graduate school as a graduate student researcher rather than a teaching assistant.
---
Fellowship Opportunities for Current Students
All continuing students are encouraged to discuss funding opportunities with their research advisors well in advance of the quarter for which funding is needed. It is always a good idea to seek out and apply for upcoming fellowship opportunities. The following resources are available to assist students who wish to obtain fellowships.  For additional information please visit the UCSB Graduate Division Financial website.  For more information on departmental awards and fellowships, please visit the Friends of Chemistry page.
Internal UCSB and UC Fellowships 
External National and International Fellowships
Additional Online Fellowship & Grant Resources
---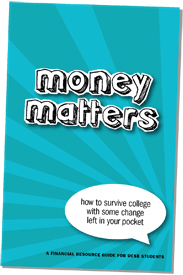 This guide is a tool to help you navigate your finances day to day and access emergency help when you need it. It includes sections on money management, ways to ensure that your income is adequate to meet your needs, and information on staff contacts, emergency funding, and low-cost services in the local community.
For additional resources visit the Student Financial Guide.